Higher education jobs at Katholieke Universiteit Leuven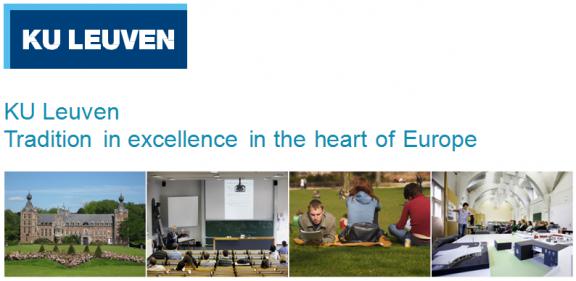 As a leading European research university, KU Leuven offers a wide variety of academic programmes in Dutch and English, supported by high-quality interdisciplinary research both at the university and at its internationally acclaimed hospitals. More than 6.000 researchers from over 120 countries participate in curiosity-driven and strategic frontier research, as well as targeted and demand-driven research. The university also interacts and cooperates intensely with a broad array of external partners.
KU Leuven is a multidisciplinary university, with three-year Bachelor's and one or two-year Master's programmes in almost every field. The Leuven 'doctoral schools' organise the international PhD programmes of over 4.000 students. KU Leuven is Belgium's largest and highest-ranked university and one of the oldest universities in Europe. Boasting an outstanding central location, it offers a truly international experience, high-quality education, top-level research facilities and cutting-edge innovation.
Further information about KU Leuven is available at: http://www.kuleuven.be/english
Katholieke Universiteit Leuven homepage: http://www.kuleuven.be/english/
Showing 0 higher education jobs at Katholieke Universiteit Leuven.
Subscribe
to be notified about the latest higher education positions in:
---